In the art world, a few artists have managed to break through and be featured among the most important international creators. From the next Jean-Michel Basquiat to the reign of performance art, it has been an intense and art-filled year.
Here is the first part of our top 10 artists, inspired by Complex Magazine's end-of-the-year list.
10. Oscar Murillo
In 2011, the Colombian artist Oscar Murillo sold his paintings for under $3,000, barely making enough money to pay for art school. Now, just two years later, he has become one of the represented artists in David Zwirner Gallery.
This intense rise to stardom has earned him the title of the next Jean-Michel Basquiat. His paintings have gone from being worth a few thousand dollars to being sold at Christie's in London for $389,199. Need we say more?
9. Ryan McNamara
The performance artist Ryan McNamara has created a piece that fits perfectly in the recent context of paranoia over privacy and the rise of digital art auctions. Entitled ME?M: A story ballet about the Internet, the extraordinary piece won him the prize of Performa 13. The performance staged an immersive ballet that invited the audience to question their perception of the Internet.
Though provoking like all McNamara's work, the piece challenged regular ballet structure, focusing on a series of micro-performances, clearly shying away from conventionalisms in order to tackle issues not normally explored through this practice.
8. Wes Lang
It seems 2013 has been the year where rap artists have become widely interested in art. The collaboration between the painter Wes Lang and Kanye West is just another example of the creativity that can arise from the union of different practices. Like before peculiar style of Wes Lang's paintings has caused quite a bit of controversy, even when being featured in the Yeezus tour apparel. His eclectic combination of American history, extreme irony, and grim reapers seem to be quite fitting.
7. Ragnar Kjartansson
In May, Ragnar Kjartansson and The National staged a six-hour performance at MoMA PS1 entitled A Lot of Sorrow. During the six hours, the American indie band played their song "Sorrow." Six hours straight, from 12 in the afternoon until 6 p.m. The performance represented an incredible test of endurance of the musicians and an exploration of the potential changes introduced by long-term repetition.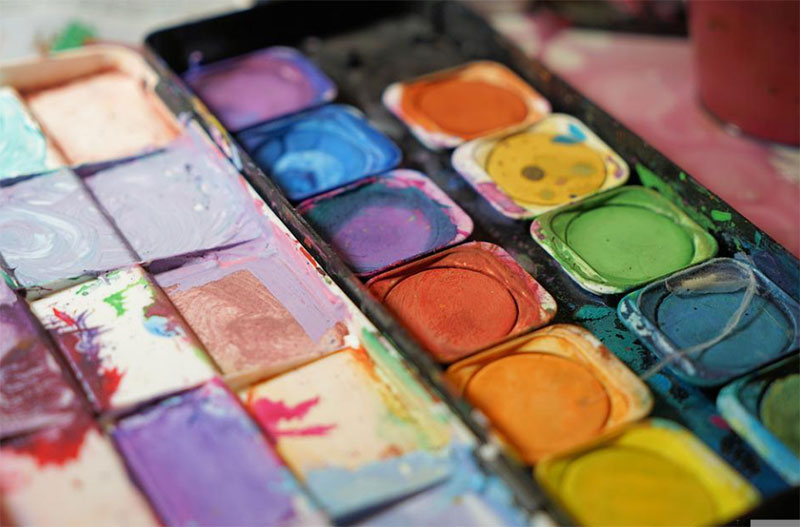 6. Faile
In early 2013, the art duo FAILE collaborated with the New York City Ballet in the launch of their Art Series. The public exhibition showed a large intervention and a series of hand-carved FAILE wheels inspired by Tibetan prayer wheels. This curious collaboration shows the interest sparked by urban art in contexts not normally related.
Part 2 of the 10 ArtDiscover artists featured in the 'Most Important Artists of 2013' by Complex Magazine.
Part two of our ten most important artists of 2013, inspired by Complex Magazine's yearly roundup. The top 5 positions show that 2013 has seen the importance of international urban art in the world's top institutions and the public's love for large-scale, immersive installations.
5. Kaws
2013 has been a big year for the designer KAWS. His x-eyed character, Companion, has moved between commercial and non-commercial contexts with ease. One example is the MTV VMAs, where KAWS redesigned the iconic astronaut with his own unmistakable style. His work has also been featured in various exhibitions, galleries, and art fairs, marking a definite place for him in the fine art circuit. The best part? He's retained his style showing the versatility of his production and imagination.
4. J.R.
The French photographer known as J.R. has been busy flyposting his large-scale photographs in cities all over the world. Cartagena, Shanghai, L.A., and Havana have all been invaded by his intense and socially driven projects. 2013 has also been the year in which his long-term project Inside Out has been partially presented, showing the highlights and progress during the last two years. The visual impact of his large-scale interventions has sparked a lot of noise online, capturing the beauty and social implications of his pieces.
3. Daniel Arsham
Suppose there is one artist capable of being all over the world working on collaborations and presenting his own work in various exhibitions; that is Daniel Arsham. From London to Hong Kong, Arsham has unveiled a rich and complex body of work, excellent and alluring every time. Plus, he has collaborated with top-notch musicians, like Pharell, and international architecture firms like Snarkitecture.
The list is quite impressive: "Easter Island" at Galerie Perrotin (Paris), Snarkitecture's "The White Room", "#recollections" at Pippy Houldsworth Gallery, "#TOMORROWSPAST" at Ron Mandos Gallery, part 1 of "#YESTERDAYSFUTURES" at Escape Louis Vuitton Singapore, Part two of "#YESTERDAYSFUTURES (PART II)" at School of Arts in Singapore, "#FUTUREARCHIVE" at Galerie Perrotin (Hong Kong), and last but not least, "FUTURE RELIC" at Art Basel in Miami Beach.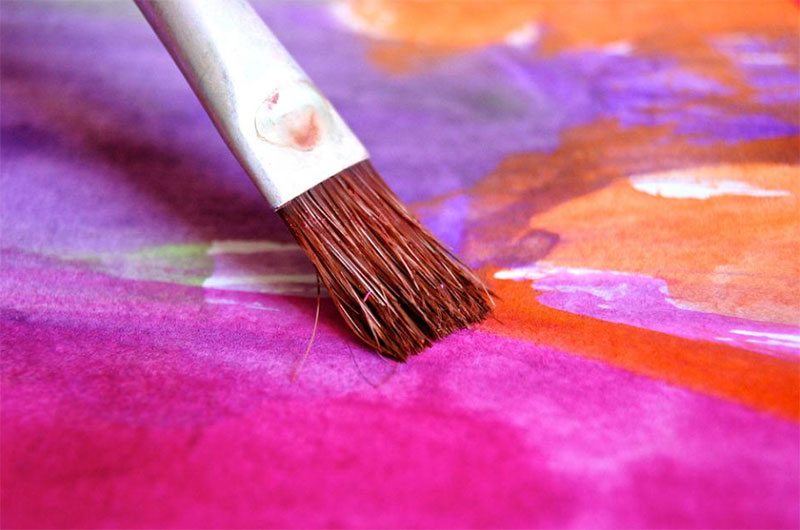 2. Random International
Few artists can summon the masses and force them to wait in endless lines for hours to see an exhibition, much less an installation of digital art. Random International is one of them. Their incredible installation Rain Room, first shown at Barbican Center in London and later at MoMA in New York, gathered people from all over who desperately wanted to spend a few minutes inside and experience what was perhaps the most engaging and immersive of all installations.
1. Banksy
Banksy has probably been the most talked-about artist online during the second half of the year. His month-long residency in New York, titled 'Better out than in', sparked all types of debates. The 31 new pieces that he produced during his stay were tagged or covered in a matter of hours, showing state of the art today, especially street art, in the urban context. He also conducted a very peculiar artistic and social experiment by setting up an art sale in Central Park that surprisingly had very few sales.