JIM ARENDT
Jim Arendt has been noted for his particularly broad manner of painting, using large and unadorned strokes of restrained color in order to convey a strong physical sense of meaning in each of his paintings. Using very liquid transitions among areas of emphasis within his compositions, Arendt displays a unique mastery of textural illusion.
Besides being able to link human philosophy and psychology in a landscape, he very often involves personal history in his work. Arendt teaches Painting and Figure Structure in Drawing at the University of South Carolina and is very popular for his interesting and diverse teaching methods.
Artist's Statement
"The bucolic nature of landscape painting typically denies humankind's interwoven relationship with the land. The dramatic vista or sweeping coastlines are scrubbed clean of the works of human hands. The inclination to see ourselves outside the environment that we inhabit is emblematic of our quest to control and order nature to our will. Therefore, our pictures of nature rarely include us… I have found my experiences in nature to produce nuanced emotional responses, neither wholly pleasant nor horrifying. The riot of plants as they strive to gain access to the sky and the unrelenting power of rivers is both cruel and beautiful.
Nature is not a benevolent caretaker but a dense and dangerous experiment in endurance. Her beauty masks the struggle for survival and blinds us to our impotence at her fury… Nature is not just the background for our lives. It envelops us in a tangle of violent growth and moldering decay. Through painting, I hope to better understand our connection to and role within the landscape."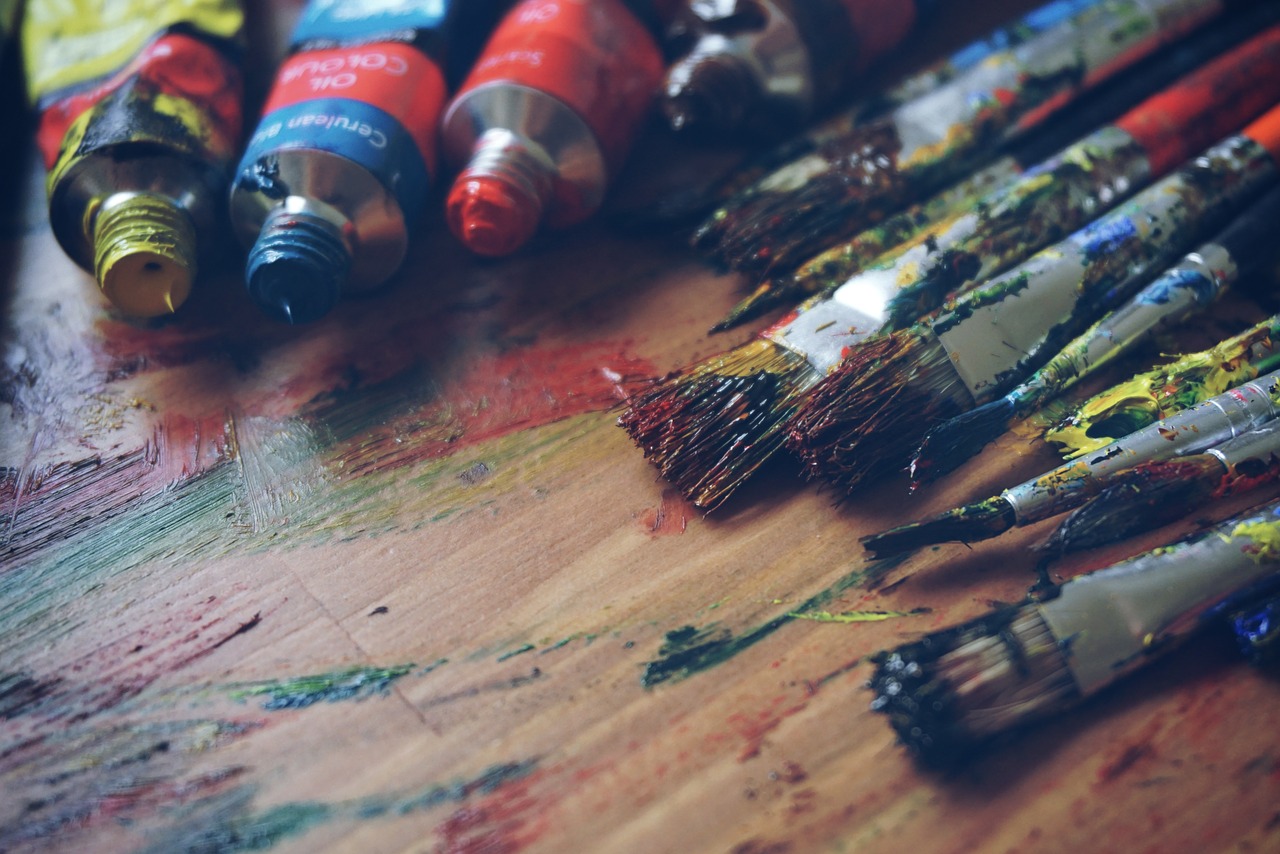 KIMBERLY BETCHMAN
A native of South Carolina, Kimberly was born and raised in Sumter. She attended Winthrop College and USC Sumter, and received her degree from Kenneth Shuler in Columbia.
Artist's Statement
"When I discovered the art of making jewelry, I also discovered something about myself; I have a real passion for creating and designing. Working in my home studio gives me the sensation of truly fulfilling my calling. My palette of beads includes many colors and varieties of glass, freshwater pearls in every shape, color, and size, hand-designed beads, and a wide array of semi-precious stones."
ANGELA BRADBURN
Working primarily in watercolor and oil, Angela Bradburn investigates landscape. Angela is a signature member of the National Watercolor Society, Southern Watercolor Society, and South Carolina Watercolor Society. She served as president of the South Carolina Watercolor Society from 1996 to 1997 and has taught a number of regional workshops and classes, along with participating in many juried shows. A native of Lenoir, North Carolina, Bradburn received a B.S. from the University of North Carolina Greensboro and has taken a number of studio art classes from Columbia College and University of South Carolina.
Artist's Statement
"Working primarily in watercolor and oil, I attempt to investigate the landscape as well as other things that constitute the place that gives us our identity. Using abstract patterns from nature as a framework for strong design, my paintings are concerned with light, color, edge control, and paint quality. Hopefully, my paintings will be unpredictable using a different perspective, an enlarged format, or even a little mystery of things not stated. The audience is invited to focus on everyday observations they seldom take time to see."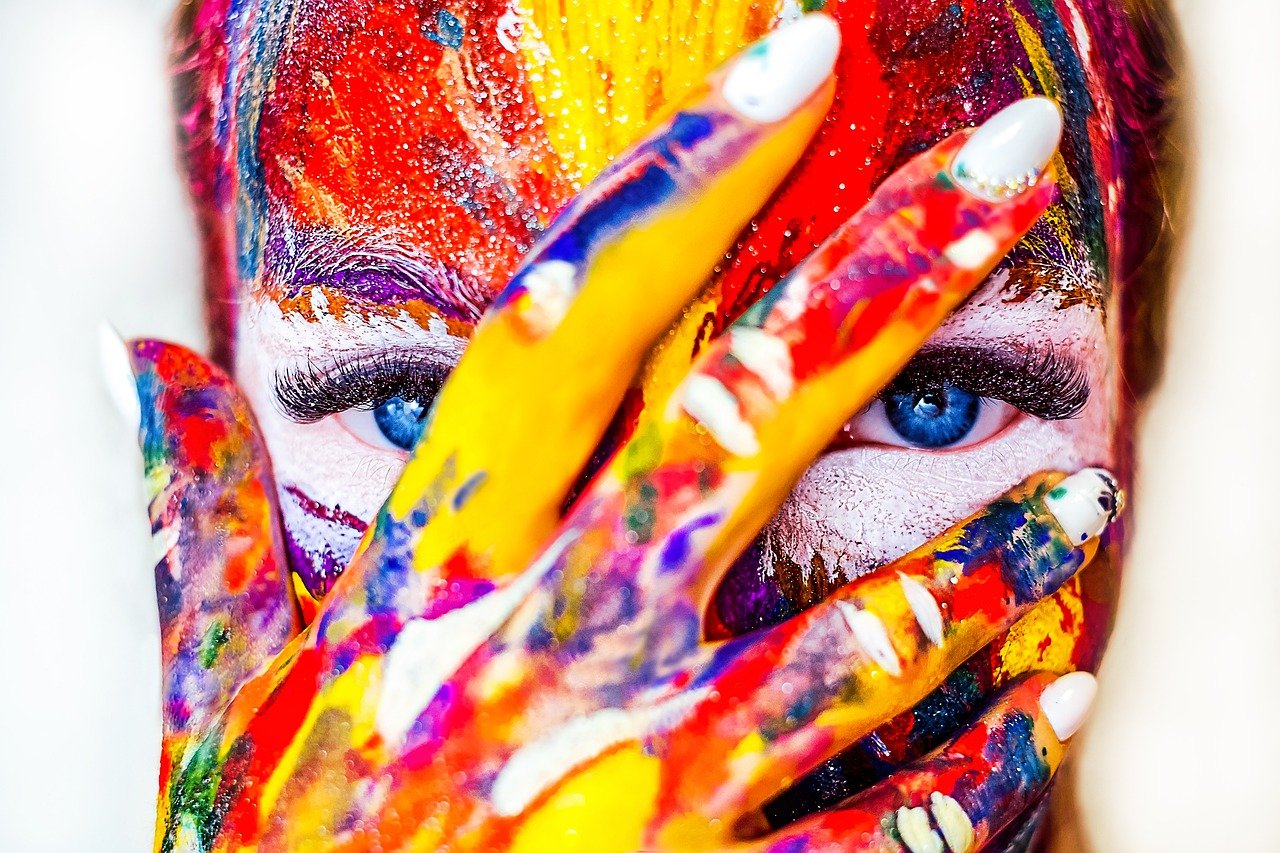 JOE BYRNE
Growing up in Brooklyn and Long Island, Joe Byrne lived near chaotic docklands and bleak industrial parks. His astonishing new body of work draws on an early exposure to intricate winches, hydraulic pistons, and other muscular machines.
Most of Byrne's realistic pieces zero in on a moving part: a latch, piston, or gear. With technical precision Byrne conveys the tension of nuts and bolts on an I-beam, the force of hydraulic pistons, and the balletic motion of swing levers on a steel door. So lifelike is the image that you can practically feel the heat reflecting off the paint surface, or hear the squeal of a corroded hinge, that this girder is holding up a bridge or that this truck is idling outside your window. While these pictures capture the physical beauty of steel, they convey the conceptual beauty of strength, pure and simple.
Some of these machines have done hard work. Their rust, holes, scrapes, and gouges prove it. Given the planar surfaces, hard shadows, and straight lines, these images of Big Metal could hardly be called "organic." Byrne's paintings imply a human presence through ingenious engineering and English instructions: "open seal unlatch to close door." Simply put, these machines are projections of the men who designed, built, and used them. These positive images celebrate industrial tools as metal muscle.
Artist's Statement
Byrne sums up his philosophy of abstracted realism by saying, "instead of painting the whole scene, I'm much more interested in editing it down to the minimum. To me, it's the isolation of a part that speaks to a whole."
CLAIRE FARRELL
The landscapes of Claire Farrell present the atmosphere of the diverse scenes of our rural South. Working primarily in oil, Claire's loosely conceived landscapes create the essence of nature. She executes her work with a varying color palate, enhancing the effects of light of multiple locations. Claire received her training from Duke University, the University of South Carolina, Santa Raparata Art School in Florence, Italy, and Penland School of Craft and Design. She has received honors and exhibited in South Carolina, Georgia, and Ohio. Claire has taught at the Columbia Museum School and Columbia College, along with private classes and workshops. Farrell strives to create a sense of mood and time in her landscapes.
She also works in pastel, watercolor, monotype, and in various mixed media. "My loosely conceived landscapes create the essence of nature, and I execute my work with a varying color palate, enhancing the effects of light of multiple locations. "Farrell's work has been featured in The Artist magazine and among her many awards is a Best in Show at the 2000 SC State Fair and at the San Diego Watercolor Society International Exhibition; and most recently Best In Show in the 2009 SC Watercolor Society Exhibition.
Her work is in corporate collections as diverse as Coca-Cola in Atlanta, GA, RJR-Nabisco in Winston-Salem NC, AT&T, SCE&G, and First Citizens Bank in Columbia SC, The Medical University of South Carolina in Charleston, and Lexington Medical Center in West Columbia SC. In 2006 she had a one-person show at the Wells Gallery in Charleston, SC.
VANESSA GRUBBS
Vanessa Grubbs is a fourth-generation artist. All of her life, Vanessa has been creating, from mud-pies in the back yard to dresses for her dogs to the pottery you see today. Each of Vanessa's creations is food-safe. All glazes are lead-free. Each piece of pottery was thrown and decorated in the sgraffito technique with mason stains and glaze. Vanessa lives in Gainesville, GA, with her wiener dogs Max and Daisy.
Vanessa Grubbs hails from Columbia, South Carolina. In 1997 she received a Bachelor of Arts degree from Winthrop University in Rock Hill, South Carolina, and an MFA in Ceramics from Georgia State University.
Grubbs has been an instructor of ceramics at Georgia State University, at Roswell Park Departments Clay West, both in Atlanta, Georgia, and Gooddirt in Athens, Georgia. Grubbs has been a demonstrating artist for the Midlands Clay Art Society in Columbia, South Carolina in August 2006, at Francis Marion University in September 2002 in Florence, South Carolina, and at Gaston College in May of 2003 in Gastonia North Carolina. Presently Vanessa is the Gallery Director for Brenau University.
Grubbs artworks have been featured in many exhibitions. Her work is sold both wholesale and through retail and numerous craft events, and her work may also be seen in many national exhibitions. She has been featured in Ceramics Monthly as one of the 2005 Emerging Artists and will appear in the Lark Book, Image Transfer in Clay, published in 2006.